Why BTS is famous?
BTS is a South Korean boy band. Band consistent of seven members RM, Jin, Suga, J-hope, Jimin, V, Jungkook. They debuted on 13th June 2013 under Big Hit Entertainment ( now also known as Hybe).
BTS's popularity is increasing day by day, so people wonder how they are doing this. Even though their mostly songs are in Korean and not in English. They are on the top of billboard charts, getting Grammy nominations and winning many awards not only in their country but also in the western industry which is the biggest music market. The main reasons for their massive success are their lyrics, music, and dance choreography.
BTS at United Nations
One of the biggest achievements for BTS is that they went to United Nations. They did not only gave a speech but they also performed their song 'Permission to dance' inside United Nation's building and general assembly hall which is a historic moment for BTS and their fans ARMY.
Read More About BTS and Its Members
Why is BTS successful
BTS's music
BTS's music and dedication is the reason for their success. Almost all the artists make love songs, heartbreak songs, meanwhile, BTS songs talk about mental health, self-love, bullying, finding dreams and goals, enjoying life, and being yourself. In spite of this massive success, they are humble and entertaining at the same time which is rare.
BTS's Behaviour
BTS's dedication, music, and humble behavior are what their fans (ARMYs) and many people admire about them. There are many people (staff) that work backstage have been seen saying that many artists lefts the venue after the concert ends but BTS members stay and help them to manage and clean things.
How BTS songs helped people
BTS's songs are about mental health, self-love, bullying, enjoying life and they are getting more famous because of that so there must be people who can relate to them and get inspired by them. Many people have been seen talking about how BTS's songs have helped them during hard times and gave them hope during those dark times of their life. Some also say that BTS has saved their life as they were in depression and BTS's music and content have helped them a lot and gave them hope to live a better life, reasons to be positive.
BTS and ARMYs charitable nature.
BTS members are very charitable. They donate time to time for different causes from Black lives matter to help children in terms of education or unprivileged children. Not only BTS but their fans ARMYs also do charity for good causes. ARMYs around the world do charity in their respective countries. They do charity on a large scale during members' birthdays or some special dates associated with BTS.
Records and achievements
• The album 'Love Yourself: Tear' by BTS, which is sung in Korean, became "the first primarily foreign-language No 1 album in over 12 years." on Billboard.
• Currently (2021, Sept.) BTS holds 23 Guinness World Records titles across music and social media. Some of their records are as mentioned below.
-They hold most Twitter engagements.
- They hold many records on YouTube by their Music videos. (Views, likes)
- The Guinness World Records organization announced that in a record time of 3 hours and 31 minutes BTS gained one million TikTok followers.
• First Korean Act to present at the Grammy.
• BTS is also the first-ever K-Pop group and the only Asian artist to surpass 5 billion streams on Spotify.
• At BBMAs In 2017, BTS was nominated for Top Social Artist and they won. First-ever K-pop group to do so.
• At BBMAs In 2019, BTS was nominated for the main award that is Top Duo/Group and they ended up winning. Also, the first K-pop group to do so.
• In 2018, BTS was nominated for AMA in the Favorite Social Artist category and the first Korean act to ever do this.
• First Group Since The Beatles To Have 3 Billboard No. 1's Within A Year.
• They won many awards in their country, Asia, and many in western award show like BBMAs, AMAs, MTV VMAs, etc. They have more than 250+ awards (some say 300+) which are kept on a big shelf inside their company building.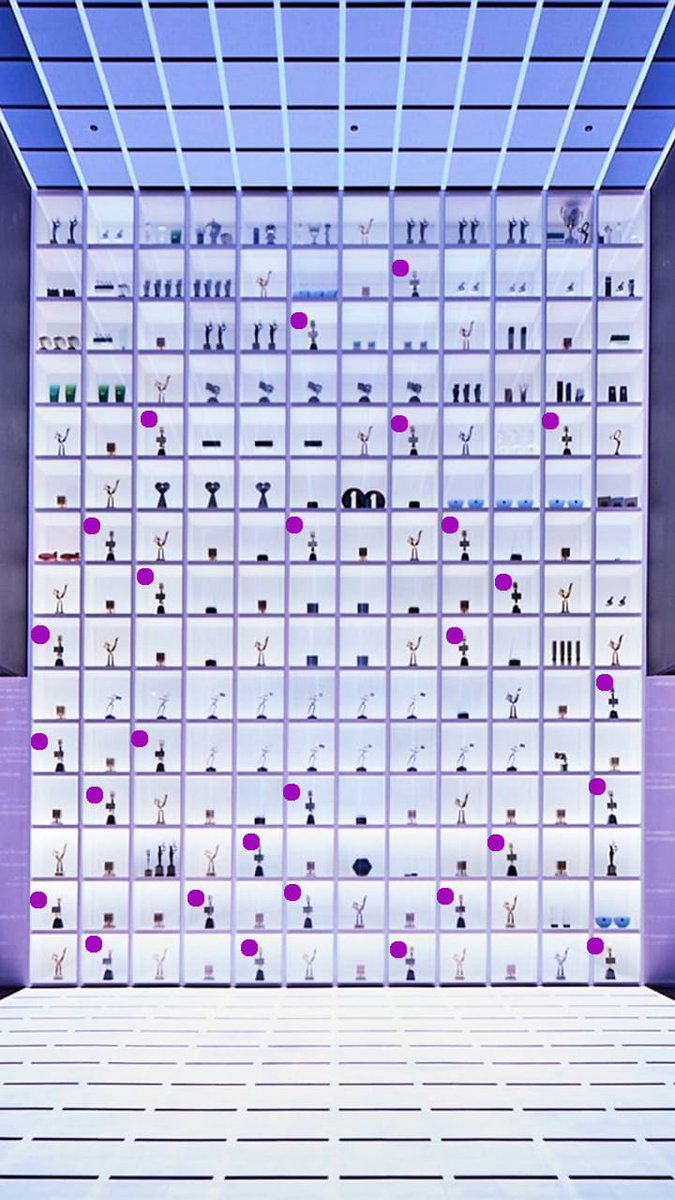 The list of their achievements and records is very long. These are just some of their achievements. With every comeback, they create new records suppressing many other big artists. All these are possible because of the dedication of BTS and the enthusiasm of their fandom ARMY.
If you want to know more about BTS, and BTS members do check out our other articles on them
I hope you found this article about BTS helpful.
If you liked it then don't forget to share it with the one who wants to know about BTS.
Thanks for reading.